Customer Reviews
10/17/2019
Katherine C.
China
This is my favorite Yvette Sports Bra yet
This is my favorite Yvette Sports Bra yet :) I love the style, zip front, full coverage cups, and back mesh panel detail that wicks away sweat from my back. Highly recommended for these reasons and the fact that it is so easy to pair with black leggings and looks different and fashionable. — From Amazon
10/17/2019
Amazon C.
China
I really love the bra
I really love the bra, because is very cute and the design of the fabric is great! It's incredible comfortable and sexy with the zip front. Fits well, the fabric feels good, look expensive, in short the product is worth the price. I start to work out last week and this came just in time! Really like the high support and my ******* are not oppressive, definitely 5 starts product! I'm really happy!
10/17/2019
Christina
China
A good big bust choice!
Wish it was higher cut, but it's comfortable and not to loose. My bust is 45inch, so I got a XXL, cute pattern and feels good. It's hard to find sports bra that hold me in good without hurting. I tested with some jumping jacks, it's still lots of bouncing, but nothing hurt, so I call that a win. — From Amazon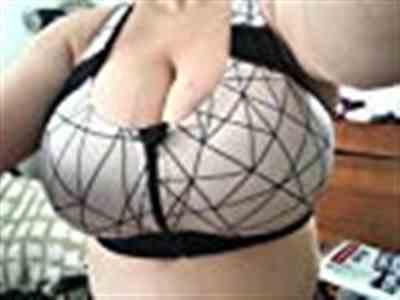 04/15/2019
Barndi K.
United States
The dream sports bra!
I've been searching high and low for zipper bras and these are IT!!! Not only are they designed to be taken off (and put on) easily but they are well made too. I'm going to replace all my sporobras w Yvette!
04/07/2019
Jerrica P.
United States
Love
I love this sports bra and will soon be purchasing more! I'm a 36DD and have been struggling to find a sports bra that supports me the way I need it to while running. I can breathe! Based on reviews I expected this to take a couple weeks to get to me, it took less than a week; which I think is fair.
Features
This geometric print racerback sports bra is designed for high impact sports. It's zip front closure ensures easily on and off. The shoulder strap mesh design provides a breathable feeling.
Product Code: HM0130001
Material: 80% Polyester 20% Elastane
Cups: Non-removable molded cups with soft microfiber lining to reduce repetitive friction injury.
Machine wash.
Do not bleach
Do not iron
Do not dry clean
Wash Temperature 30℃